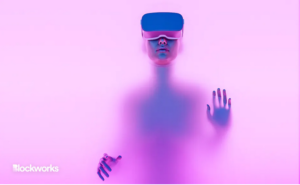 Metaverse crypto projects are enjoying a healthy surge this year, easily outstripping the decentralized finance (DeFi) segment.
Tokens tied to metaverse and gaming projects Enjincoin, Axie Infinity, Decentraland, The Sandbox, STEPN and Apecoin have all soared over a 30-day and year-to-date basis.
Overall, crypto's metaverse sector is up 105% year-to-date as of 8pm, ET and 62% over the last 30 days, according to Index Coop's Metaverse Index (MVI).
"Investors are becoming increasingly interested in Web3 games and platforms that they believe can take a fair slice of the games market," Simon Kertonegoro, CEO of MyMetaverse told Blockworks.
The success of a single Web3 game or platform will be great for both industries but even more so for investors holding the right tokens, he said.
Click here to continue reading:
https://blockworks.co/news/metaverse-crypto-bounce-outperform-defi