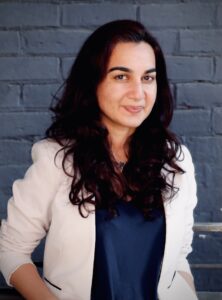 Mariam Nusrat is the Founder of GRID – Gaming Revolution for International Development, a tech start-up that aims to unleash the power of no code for purposeful video games. The team has built Breshna.io, a platform that creates purposeful web3 video games with no-code & lightning speed. To date Breshna.io has experienced massive organic growth: 100k+ users from 92 counties, including 2k game makers who have created 6k+ video games on the platform. Breshna's alpha version was #2 Product of the Day on Product Hunt. Recently, GRID closed a $2.4m seed round with strategic investors including Paris Hilton, TABLE management and Blockchain Founders Fund.
Mariam is on the Forbes Next 1000 List and a recipient of the Clinton Global Initiative University Honor Roll Alumni Award. She has presented GRID at several high level forums including, two sessions moderated by President Clinton at CGIU Meetings and two Tedx events. Most recently Mariam was the winner of the TV show Two Minute Drill hosted by David Meltzer.
Mariam also has 12 years of experience as a Senior Education Specialist at the World Bank working across 22 different countries.