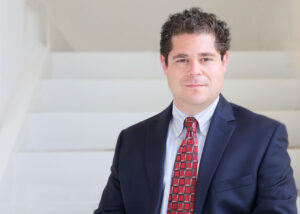 Marc Appel is the Founder and CEO of Athena Intellectual, a biotech platform focused on the investment in and development of preclinical stage assets.
He is an experienced investor in the healthcare and biotech spaces. He helped to build the structured healthcare and royalty investing strategy at Marathon Asset Management, where he was instrumental on a range of large biotech deals. Prior to that, he invested across the capital structure in public market healthcare opportunities. Investments included companies in the specialty pharma, hospital, outpatient services, drug distribution, and biotech sectors. He also has extensive experience in work-out situations, where he restructured companies across a number of different industries.
Marc additionally serves as a financial and legal advisor to physician practices in areas such as business process optimization, billing best practices, and deal negotiation.
He has previously held roles at Highbridge Principal Strategies, Eaton Vance, and Kirkland & Ellis. He began his career as an analyst at McKinsey & Co. serving a mix of financial services and healthcare clients.
Marc received his B.A. from Yale University, summa cum laude, his J.D. from Harvard Law School, and his M.B.A. from Harvard Business School. He is an active member of the NY bar.
Marc speaks on panels at a range of conferences in the healthcare space including CBI Trade Channel Strategies, Pharmacy Benefit Management Institute, and BIO CEO. He serves as an entrepreneur-in-residence to the Blavatnik program at Yale, a mentor to the Weill-Cornell eLab, a member of the external advisory review boards at both the Biotechnology Center at Stonybrook and the Dartmouth Innovations Accelerator for Cancer, and an adviser to the Robertson Fund at Rockefeller University. He has also written a Harvard Business School case study on Imprimis Pharmaceuticals and has lectured at Harvard Business School, Harvard Law School, and Stern School of Business at NYU.