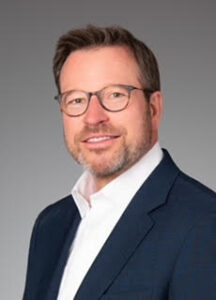 Chris Betz is a seasoned capital markets executive with over 30 years of institutional, entrepreneurial and consulting experience across asset classes, client segments and financial platforms.
Chris is the Technology Business Development and Innovation Sector Lead for FinTech and Digital Assets at Morgan Stanley in New York. Chris is also responsible for developing and implementing MS's firmwide Innovation strategy and operating model across businesses that manage $7T in assets and thousands of technology partners. He is responsible for building and managing relationships with leading edge technology companies across all of Morgan Stanley's businesses as well as scouting new technologies and opportunities for innovation that serve the firm's diverse client base.
Prior to Morgan Stanley, Chris founded and led companies and industry organizations in blockchain/digital assets, peer-to- peer marketplaces and digital product strategy across capital markets functions and standards. As a strategic advisor and consultant, he has advised multi-billion-dollar asset management and global data firms on market and platform development strategies. Earlier in his career, he managed global sales/trading, research publishing and distribution and electronic trading platform businesses at Morgan Stanley, Deutsche Bank and Salomon Brothers.